Rashid Al Ghafri, Chairman of the Board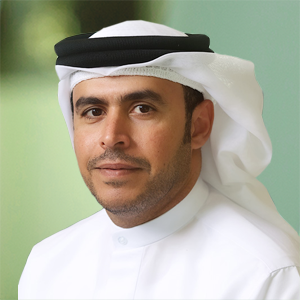 HE Rashed Al Ghafri is a representative on the UAE's Supreme Council of National Security and previously was the President of Strategic Projects at EDGE Group, with more than 30 years' experience in the electrical engineering field.

Prior to joining EDGE Group, Rashed was the Director General at the National Electronic Security Authority. Rashed is also currently the Chairman of the Board of Thuraya and a member on the Board of Global Aerospace Logistics – LLC (GAL).

Prior to these roles, Rashed was the General Manager of Yahsat's YahService division (now YGS) and the Company's Senior Manager for Business Development. Earlier in his career, Rashed held numerous leadership positions in the UAE Armed Forces (UAEAF), notably Head of the Security and Monitoring division, Head of the Network Management Centre for Fibre Optic Network and Head of the Fibre Optic division. Rashed holds a Bachelor's degree in electrical engineering from the University of Miami and a Master's degree in computer engineering from Yarmouk University in Jordan.