Sulaiman Al Ali, Deputy Chief Executive Officer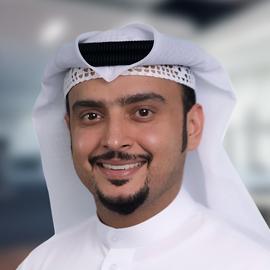 Sulaiman Al Ali is Deputy Chief Executive Officer (CEO) at Thuraya, the Mobile Satellite Services subsidiary of Yahsat. He was formerly the Executive Vice President (EVP) of the Commercial Division within Yahsat Government Solutions.
As Deputy CEO, Sulaiman is focused on improving operations and revenue growth through enhanced communication services for Thuraya and Yahsat customers in the commercial and government/military sectors. He is also responsible for strengthening Thuraya's commercial strategy, while leveraging the company's breadth of services to provide customers in the government and military sectors with well-defined solutions that enable them to innovate.
Sulaiman started with Yahsat in 2014 as a Satellite Projects Manager, responsible for delivering SATCOM managed end-to-end solutions for government customers. He has more than 17 years of experience, working in the regional and international telecommunications sector across the UAE, Nigeria, Pakistan and Ivory Coast.
Sulaiman holds a BS in Communication Engineering from Khalifa University and a Masters in Management of Entrepreneurial Leadership from Hamdan Bin Mohamed Smart University. He also has an Executive MBA from INSEAD Business School, France.